Hi,
I've been testing out the compression settings in FMOD Studio 2.02.07. When I play the file, which is noisy wind at wave/96khz/24bit, I get a ton of noise when playing it uncompressed. This doesn't happen when converting the exact same file to 48khz before import as shown in the video. However this doesn't seem to happen with the voice sample at 96Khz, or maybe I'm not hearing it.
In the video:
Wind 1 96khz: Audible noise uncompressed, normal with compression
Wind 1 96 to 48khz, exact same as other wind 1 but converted to 48Khz: no noise at all
Wind 2 at 96Khz, noise uncompressed, normal with compression
Wind 3 at 96Khz, No noise at all
Voice line at 96khz, no noise at all
Audio doesn't seem to work on the video so here's a youtube link if it doesn't: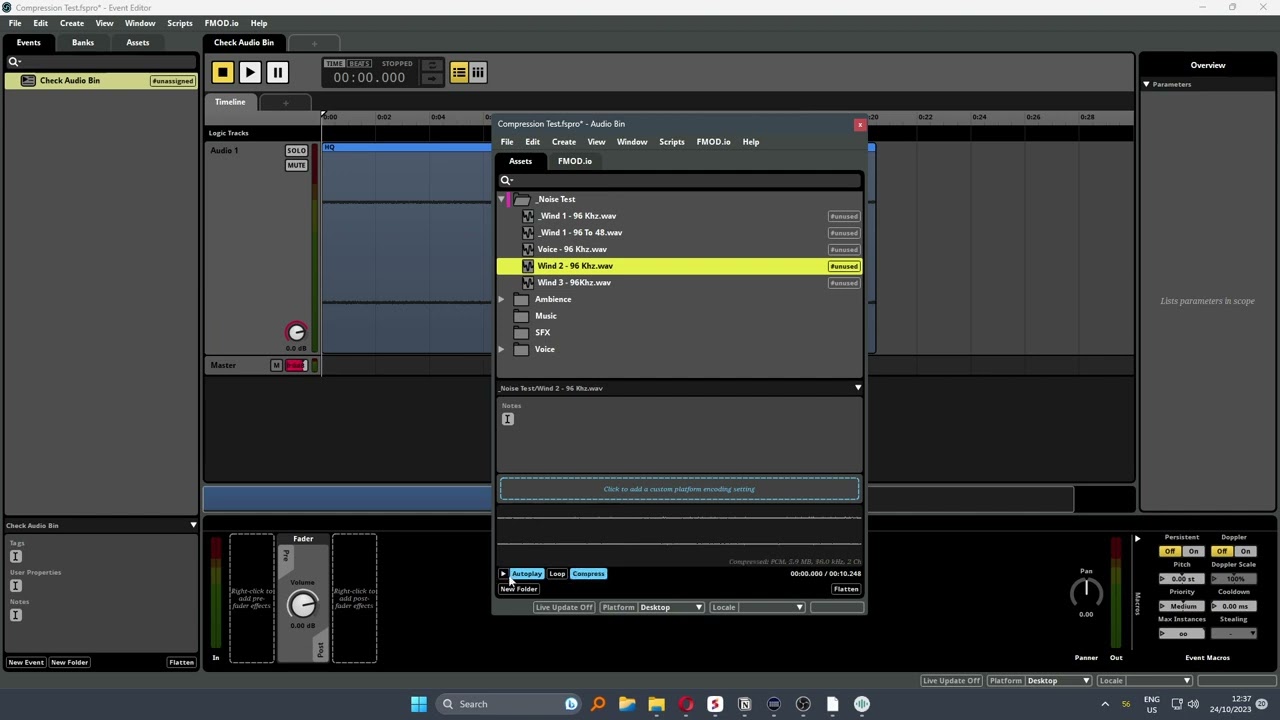 Wetransfer to the project:
this seems to be completely random which 96k files will produce noise.I also can't reproduce it with less noisy files. In explorer they all sound as they should. I'm at a loss.
If anyone can make light of this that would be great

I don't think I'd ever use 96khz files btw, but wondering what the implications of this are regarding other samplerates like 44.1 music for example.
Thanks in advance!