Hi, I'm working with transition regions on music tracks. I want to make a transition between two loops, but on the transition, I want to fade out the first loop, and fade in the second loop simultaneously. But I get this: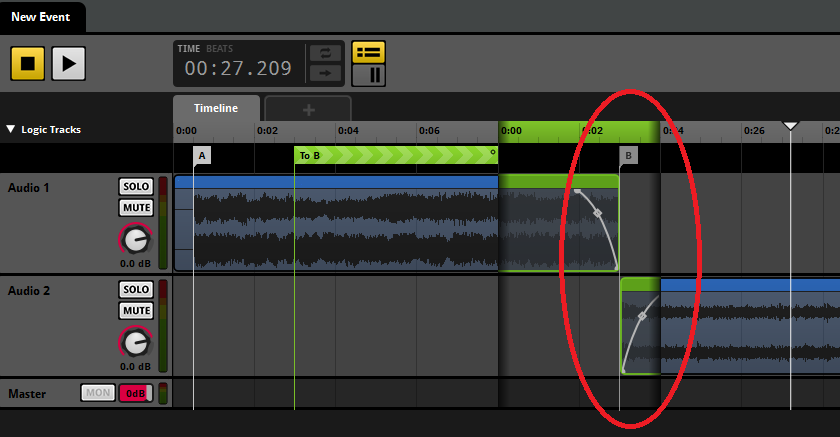 I don't know why I'm limited dragging the tracks on the transition, to make the crossfade simultaneously, not waiting the first to end, and later fading in the second track.
Which is the correct way to do that?
Thanks!