I have been running into a Virtual and Active voice count issue for a couple months, and seemed to have found something that triggers it. Wondering if anyone else has run into this issue, and have any insight into how to avoid it.
Working in FMOD 2.02.03 on a PC, Unity 2019.4.29f1. We are using version control, github.
The issue is the Pitch wheel in the bottom left of the Scatter Tool. When it is at 0 or above it seems to be fine, but when it is negative the Profiler gives unlimited voice count build up for both virtual and active voices. Still need to do some more testing, but this eventually creates a situation where no sounds can play, even those at "higher" or "highest" priority.
Here's an images that show the Profiler as I played a demo room with nothing in it except a couple idle enemies and this atmospheric sound event. The first shows Profile Run shows with the Pitch set to -16 and you can see the voice count never stops going up.
The second shows when Pitch was set to positive +16, and the voice count stays relatively low

I'm going to do some additional testing. Here's a link of a video screen capture showing the profiler.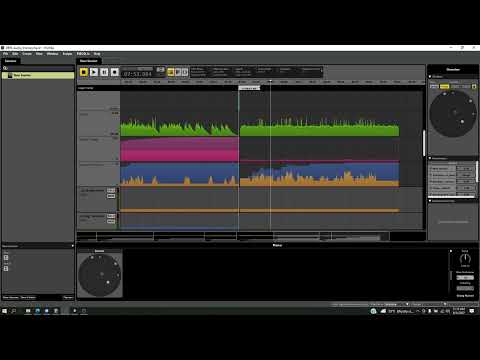 Thanks for any thoughts or help!
Xrhythm